Heroes Wanted! Sponsor a Special Needs Cat Today.
Your generous recurring sponsorship gift supplies dependable income to help cats and kittens with special needs like neurological issues, broken limbs, chronic conditions, and more.
Your support allows us to save and provide some of Chicago's neediest cats with the care and comfort they deserve while they wait for their new home and family.
Leonardo was a special needs cat who found his home in July, 2019. Leo's medical conditions meant it took a little longer to find him placement, but Tree House didn't give up on him. For the last year of his life, he had love and a warm couch to call his own.
Your support helps cats like Leonardo find loving homes where they can thrive. Sponsor a cat today!
Benefits:
Receive four cards a year from your sponsor cat, an open invitation to visit your sponsor cat anytime we are open to the public, and some good kitty karma.
---
MEET OUR SPONSOR CATs
shelter skippers
Our Shelter Skipper program pairs special needs cats with experienced foster parents. Meet Belle, Dolly Purrton, Lionel, and Maverick!
Tree House Outdoor Colony
Meet our new Tree House Outdoor Colony! Pavlov's Cat (top right), Penelope (top left), and Gilmore Girl (bottom left) moved to the Tree House parking lot in February. Fun fact: They're trained to come around when they hear the sound of a bell! Together, they're our local Cats at Work (CAW), acting as ambassadors to our growing Chicago CAW program!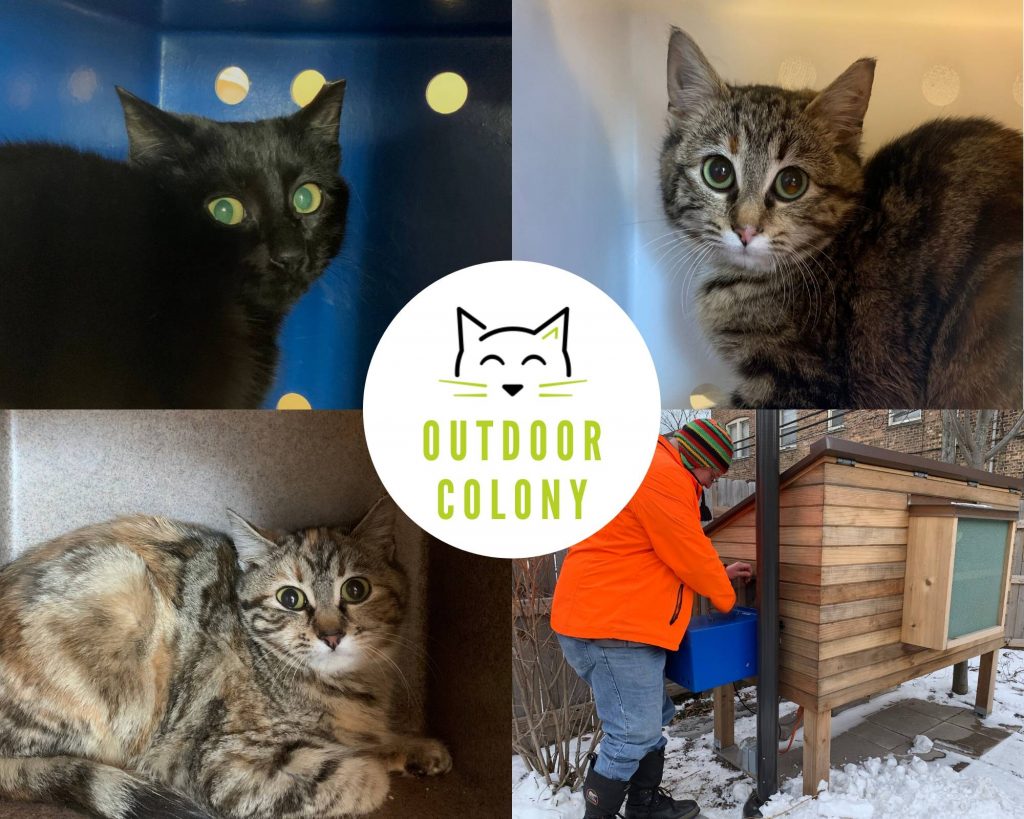 ---
Former Sponsor Cats!
Thanks to the care provided by our sponsors, all of our former sponsor cats have found homes to call their own.